Today, I want to share something I've been learning quite a bit about in the last couple of weeks, which the importance of exfoliating the skin around the eye area.
Why Exfoliate?
Exfoliation is a vital step in all skincare routines. Dead skin cells need to be shed in order for the new layer of skin to be able to absorb products. One area most of us might not think we should or can exfoliate is around the eye area.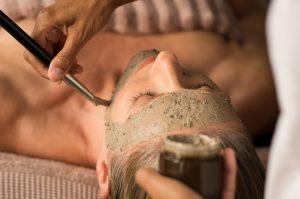 It just seems so scary to exfoliate and tug at such delicate skin! And when we think of exfoliating products most of us probably think of gritty scrubs that are used on the face, which can sound very unpleasant for the skin around the eye area!
So, most of us don't exfoliate around the eye area in fear of adding a few more fine lines that we really don't need! But what if I told you that exfoliating the eye area once in a while might actually help decrease the fine lines we already have?
Well, this has been proven to be true and there are several reasons as to why, which I will get to later in this post. First, let's discuss if it is in fact, safe to be able to exfoliate such delicate skin.
Is it safe to exfoliate around the eye area?
Many health professionals agree that exfoliating around the eye is safe and essential to the overall health of the skin around that area, but this doesn't mean that you can whip out your facial scrub, and start scrubbing away! [1].
The skin around the eye area is very delicate and thin compared to other parts of our skin so it is going to be absolutely vital to treat this delicate area with a very delicate exfoliant. Now, let's get into the benefits of exfoliating around the eye area.
What are the benefits of exfoliating around the eye area?
There are many benefits to exfoliating around the eye area. First and foremost, exfoliation aids in removing dead skin cells from the skin surface and unclogging pores, which in turn helps eye serums and eye creams to properly absorb into the skin and ultimately have a more powerful anti-aging effect on the skin as opposed to when these products are put on top of "old" skin.
Another benefit of weekly exfoliation is a smoother application of makeup. Makeup such as concealer will apply more effortlessly on "new" skin as opposed to "old" skin.
Does Exfoliation Help With Milia?
A less well-known benefit of under eye exfoliation is that it helps with a skin condition known as milia. Milia is a cluster of small cysts that can form around the under eye area as well as other parts of the body [4].
Essentially, milia is a skin condition in which a protein called keratin gets stuck underneath the skin's surface and forms small white cysts. This is usually due to the skin inability to naturally exfoliate or shed dead skin cells over time, but there are also other causes that I will get to later in this post [1].
Types of Milia
There are different types of milia( cluster of small cysts) or milium ( a single cyst), which are usually characterized by the degree, location, and at what age these cysts or cyst develop on the skin. Primary milia develops from entrapped keratin underneath the skin surface. Secondary milia develops when there is some type of damage or injury to the skin which then leads to the formation of milia. Examples of skin injury include burns, sun damage etc[1].
Causes of Milia
The causes in adults vary from the skin's inability to naturally exfoliate or shed dead skin cells over time to some type of injury or damage to the skin that leads to the formation of milia. Lastly, an autoimmune skin disorder can also be the cause of milia formation [1].
Diagnosis
It is vital to see a health professional that can examine your skin for milia, and also for that professional to diagnose what type of milia you might have before moving on to any treatment [1].
If you aren't diagnosed with milia that is due to any serious medical diagnosis, it might be time to look at the ingredients of the products you are using.
Possible Milia Inducing Ingredients
Although this has not been proven in medical studies, many people believe that certain ingredients in skincare and makeup products can be attributed to the formation of milia [1].
These ingredients include, but are not limited to talc, and most forms of petroleum and some forms of paraffin. All in all, it's going to be important to start checking ingredient lists before buying any new skincare or makeup products and examining the ones you already use [1].
Possible Treatment and Prevention Options For Milia
SPF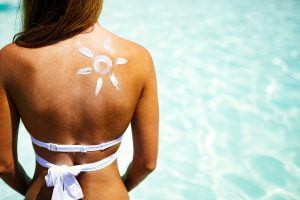 One prevention method is the daily use of sunscreen. Studies have shown that the formation of milia can be linked to sun damage [2]. This is why I regularly use SPF 30 and above, even on days that aren't all that sunny!
The SPF I personally use is the Supergoop! Everyday Sunscreen. I find this product to be gentle enough to use around the eye area without any stinging or burning. Also, it's oil-free and lays very nicely underneath makeup if you apply it about 5 to 10 minutes before makeup application.
Medical Treatment
If you feel that you have a more severe case of milia or just want a faster result, you can see a dermatologist and they can examine your skin and see if an extraction is appropriate [3].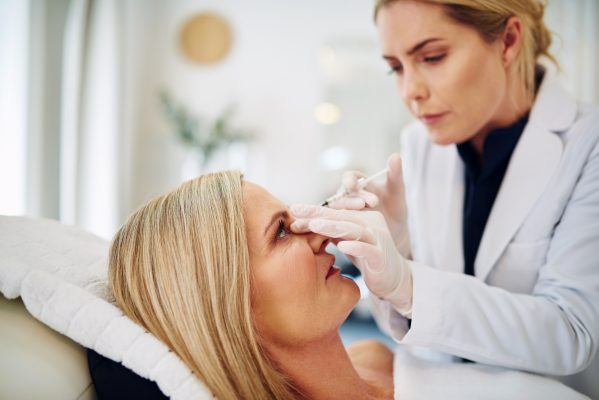 A health professional/ dermatologist will use a specific technique to extract the milia without causing little to no damage to the skin and will provide aftercare instructions on how to care for your skin so you have little to no scarring after the procedure [3].
Exfoliation
One thing that can be done for both treatment and prevention for this skin condition is to use a gentle exfoliant a few times a week. Let's get into some of the best and raved about delicate exfoliants that I found in the market [3].
Best Gentle Exfoliants For Around the Eye Area:

Now, I might be a little biased about this product, in particular since this is the product I personally use to exfoliate around my eyes, but in all honesty, I think this is one of the best eye exfoliants out there in terms of the ingredients and performance.
What makes this product even more impressive is that all the ingredients are organic and fruit-based! Which makes this a very gentle exfoliant, and this is why after some extensive research I decided to choose this exfoliant to use around my eye area.
You might be wondering how this product works and how it feels since it's not a traditional gritty exfoliant. First off, this product has a serum-like consistency. It is also sticky due to the fruit-based ingredients, but don't let this scare you off as the product dries down on the skin pretty quickly and is no longer sticky after about minute. Ultimately, this exfoliant works similarly to a chemical exfoliant, but only contains organic ingredients.
Now, let's get into the application of this product, what I usually do is dispense a small amount of the product unto my ring finger and gently dab the product all around the eye area, being careful to not get the product too close to the eyes.
After that, the product will start to dry and tighten the skin. I usually wait a full five minutes for it to dry down and then I take a soft cotton pad or a wash cloth, and run some warm water on it. I will then start dabbing the product away. Once dry, you can apply your eye serum and/or eye cream.


The next exfoliant is not what you would call a typical exfoliant since this is an actual eye cream that has exfoliating properties built into it.
The main exfoliating ingredient in this product is glycolic acid, which is a water-based chemical exfoliant that gently dissolves dead skin cells and in turn smooths and brightens the skin.
Also, since this is an eye cream, there are other great hydrating and anti-aging ingredients in this product such as argan oil which is a rich source of vitamin E. Vitamin E is an essential nutrient for healthy skin and nails. This nutrient is very well known for its hydrating and antioxidant properties. All in all, this product has many incredible anti-aging benefits; it's no wonder why so many people love and rave about it!
Retinol Eye Serums and Eye Creams
Many of us may have heard about retinol based products and probably are most familiar with face serums and creams that contain this specific ingredient rather than retinol based products that are targeted for the skin around the eye area.
So, what is retinol then? Retinol which is also commonly referred to as Vitamin A, and is part of the Vitamin A family. Retinol is found in many topical skincare products and is very well known for its anti-aging properties. One of those properties is that retinol increases the skin cell turnover rate, which basically means that it helps dead skin cells shed faster. Most over the counter retinol products have a low concentration of this ingredient; making it more gentle to use on the skin as opposed to retinol products that are prescribed by a dermatologist [3].
Overall, it is safe to use over the counter retinol products that are specifically designed for around the eye area, but everyone has different sensitivity to retinol, and how their skin will react to it. If you are interested in trying a retinol based product, it will be a good idea to first try the product on a small area of your skin before applying the product around your eye area and to consult with your dermatologist about the right retinol product specifically for your skin type[3].
Lastly, one major thing to note about retinol is that any products containing this ingredient should, for the most part, be used in the nighttime. The reason for this is because retinol makes the skin more sensitive to light, and could potentially cause sun damage to the skin if sunscreen is not applied before sun exposure.
Here are some gentle retinol products designed for the skin around the area that I found through my research:

This is a lightweight serum that is formulated with fast-acting retinol that quickly absorbs into the skin, and starts fighting off those wrinkles and fine lines. Additionally, this product is also formulated with bio-nutrients from red algae and kelp, which help to brighten under eye circles.
After reading raving reviews from various websites, I decided to purchase this serum. I've been using this product about three to four nights out of the week for the past three months, and I've seen a difference in my under eye circles and a reduction in the overall dryness that I used to have around my eye area.
I also have fairly sensitive skin and this has not irritated my skin at all. Again, everyone has a different reaction to retinol so be sure to get a sample and do a patch test before investing in this product.

This eye cream has a unique combination of ingredients: retinol and hyaluronic acid. Again, retinol works as an exfoliant by increasing skin cell turnover, and hyaluronic acid is a humectant, which basically means that it is an ingredient that attracts and retains moisture.
The combination of ingredients in this product are specially targeted towards sensitive skin since some people find retinol to be a bit drying, and hyaluronic acid would counteract this by immediately moisturizing the skin.
After reading a lot of positive reviews on this product, I found that many people that have used this product agree with what it claims to do, which is to reduce fine lines, wrinkles, and dark circles. This product also claims to be safe to use on sensitive skin, and many people with sensitive skin agree that it is sensitive enough to use on their skin. This product is definitely worth a try! I think I'll have to eventually pick this product up as well!
Please comment below with your favorite ways to exfoliate around your eye area!
Please also note that I am not a medical doctor and the above information is based on my own research.
References: