I first learned about natural and organic mascaras a few years back before I heard very many people talk about natural/organic makeup. What made me research better and cleaner makeup was that I noticed the mascaras I had been using throughout the years were drying out my lashes, and the long ingredient list in each mascara was usually just pure chemicals that were in no way benefiting the health of my eyelashes.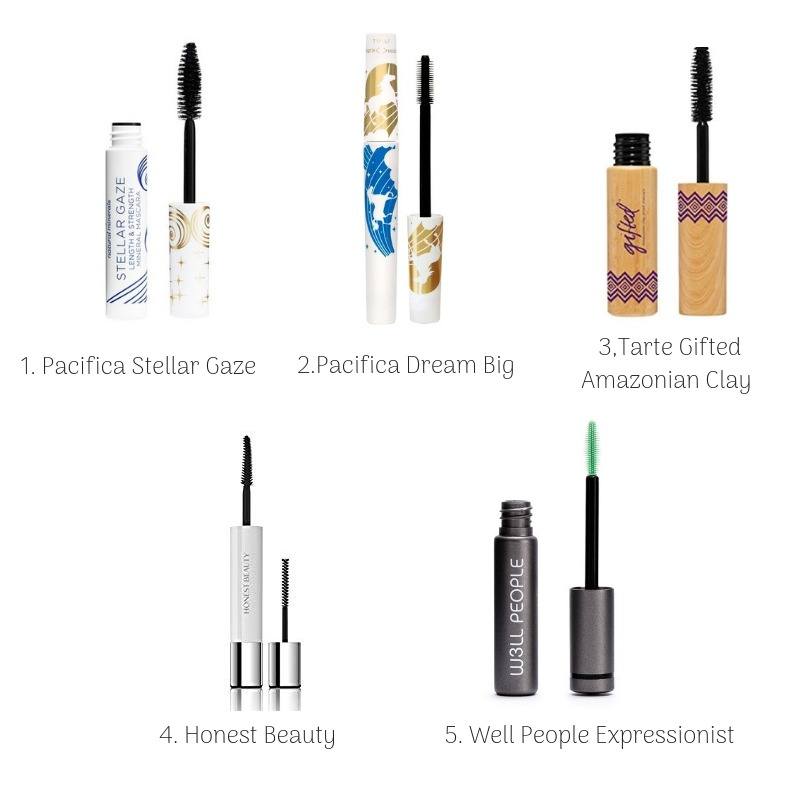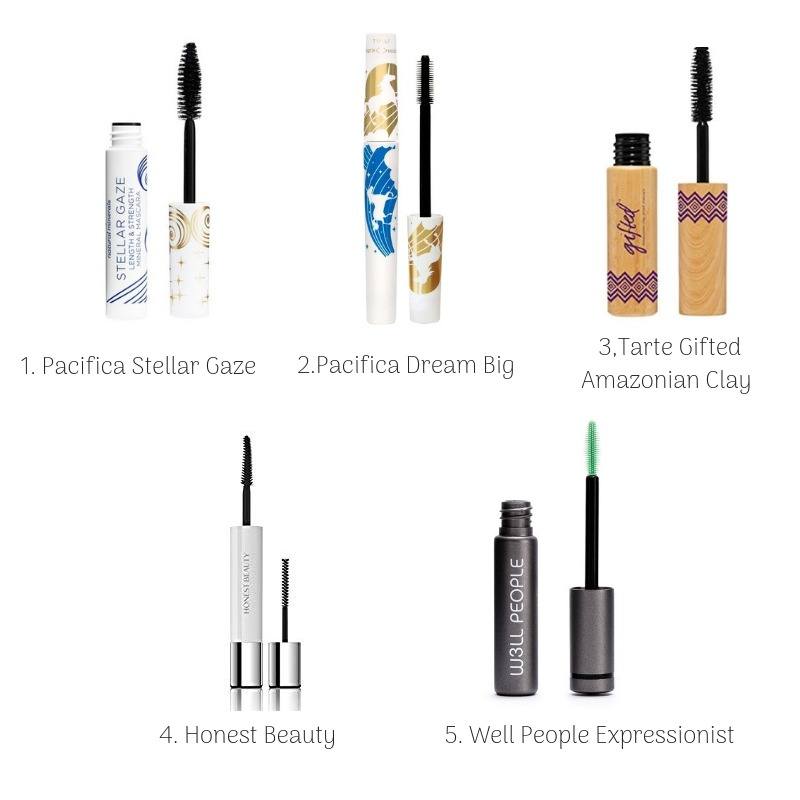 So, I set out on a hunt for mascaras with better ingredients, ones that provided my lashes with not only length and volume but could also help restore them to the healthy, vibrant state they were in once before. 
One of the first natural mascaras I discovered and really loved was the Pacifica Stellar Gaze Length & Strength mascara. The number one reason I decided to purchase this mascara was that the ingredients were actually good for the lashes rather than harmful. This product contains coconut oil and Vitamin B5 which hydrate and support lash health. Besides, this natural mascara provides not only length, as it claims, but I also found that it gives my lashes a lot of volume! Pacifica Stellar Gaze has been one of the favorite mascaras of all time and will continue to be so. Lastly, this product costs only a little over five dollars, which is a steal for a product that has natural ingredients!
After using the Pacifica Stellar Gaze mascara for a little over a year, Pacifica came out with a new mascara I was eager to try.
The Pacifica Dream Big Mascara intrigued me because of the two in one brush concept. It works like this: twist the brush in one direction, and you get a brush designed for length; twist the brush the other direction, and you get a volume brush!
Additionally, the formulation of this mascara contains a lash serum that claims to promote lash growth, which made me even more excited to give it a try!
Overall, I I loved the length and volume that this mascara provided, and after using it for over a year, I noticed that my eyelashes were healthy and long.
I can't speak to the eyelash growth claim because even though I saw that my eyelashes were slightly longer after using this mascara for over a year, I was also taking these hair and nail vitamins that could have contributed to the growth.
Nevertheless, this a great mascara that a lot of people are still raving about!
Next on the list is Tarte Gifted Amazonian Clay Smart Mascara. I tried this product several years ago, and I remember loving how long and soft my eyelashes looked after applying it.
At that time, I didn't even know much about the brand Tarte and did not realize that they are a natural, vegan and cruelty-free brand until I read more about the product.
The ingredients in this mascara are definitely unique, with one of the most unique elements in this product being its Amazonian clay. Amazonian clay is supposed to nourish, hydrate, and replenish your eyelashes.
I found this claim to be valid at the time I was using this product because my eyelashes never looked crunchy or dry, just long and healthy.
The next natural mascara I decided to use is the one I am currently using, which is the Honest Beauty Mascara.
The reason I was interested in trying this product was my need for a natural eyelash primer. Honest Beauty Mascara is a two in one product (mascara and primer). Can you tell how much I love multi-purpose products?
Anyway, after reading raving reviews about this product on both Target.com and Amazon.com, I decided to purchase this product to see what all the rage was about. I have to say that I was impressed right away with how nicely the mascara went on after I applied the primer, and how long it stays on throughout the day (about eight to nine hours).
The last mascara I want to talk about is one that I have yet to try, but I wanted to share it because it is a product that has piqued my interest in the last couple of weeks that I've been reading about it.
It is the Well People Expressionist Mascara. Well People is a natural/organic and cruelty-free makeup brand that I discovered recently. I use one of their setting powders, and it's honestly the best setting powder I've ever tried — I don't say that lightly.
Anyway, this mascara has many eye-catching claims. Here are few: It thickens and lengthens lashes naturally, is clump-proof, water resistant, great for sensitive eyes, hypoallergenic, chemical free, cruelty-free, and lastly, it's free of parabens, GMOs, talc, fragrances, etc.
Lastly, this product also comes in one ordinary color and several fun colors: black, purple, and blue.
Please comment below with your favorite natural/organic mascaras and brands! I'm always excited and willing to try new mascaras!