Hi everyone! My name is Katie and this is my very first blog post!
I've been familiar with the blogging world for about four years now. I've been following and learning from various bloggers for years, and I thought that it was finally time to get started.
Here are a couple things about me: I'm married to the most amazing man! I'm also a Jesus follower, health and fitness enthusiast, and a skincare junkie!
For my first post, I thought it would be valuable to share my current skincare routine.
I've actually gotten this request from a couple of my close friends, coworkers, and interestingly, even my dentist! Let's get started!
Morning Routine
1. I drink a cup of lemon water to feel revitalized
I know… I know. You've probably heard and read about the "magic of lemon water" more than once. It seems like everyone is drinking it nowadays.
Personally, I didn't know what the big deal about lemon water was either until I started to incorporate it into my morning routine.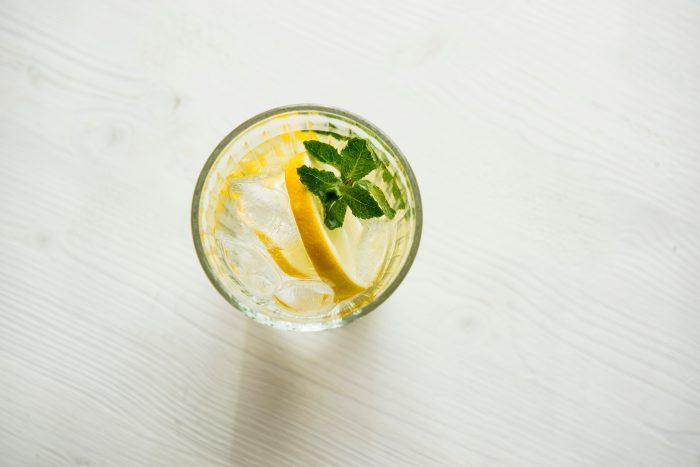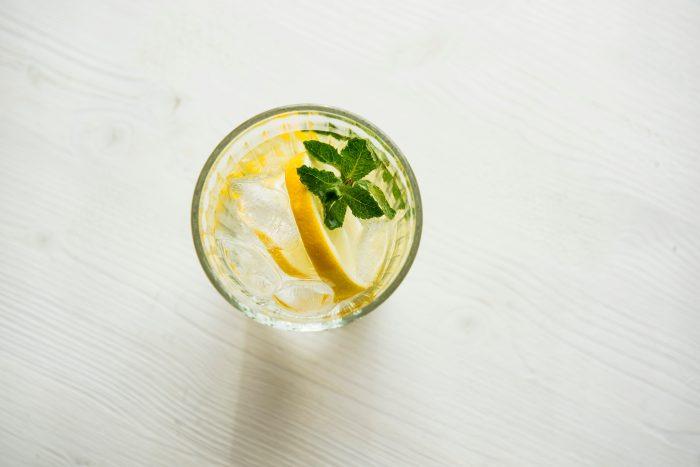 After about a week, I started to notice the overall elasticity of my skin had improved. My skin was more firm and radiant, and I had less breakouts overall.
Lemons are a high source of vitamin C, one of the main components that aids in collagen production. Even though I knew that fact, I didn't think I would notice such a big change in my skin after only one week!
Now on to my lemon water recipe:
1 cup of cold or warm water
1 tsp to 1 tbsp of freshly squeezed lemon juice (your preference on the amount)
It's easy as that!
2. I take my hair, skin, and nail vitamins to nourish my body
After, drinking my lemon water I usually take my hair, skin, and nails vitamins (usually twenty or so minutes after drinking the lemon water).
The brand of vitamins that I use is the Nature's Bounty Optimal Solutions Hair, Skin & Nails vitamin gummies.

Yes, I said gummies! They taste really good!
I actually look forward to taking these every morning, mostly because of the pleasant taste.
What makes these vitamins unique is that for every 2 gummies there is 2500 mcg of biotin, which is way more than most daily vitamin supplements.
I not only noticed a change in my skin after taking these vitamins for a couple of weeks, but also my nails too!
Take the challenge and try them out!
3. I cleanse my face with gentle cleansing oil to let my face breathe
The next thing I do is cleanse my face with cleansing oil.
Currently, I'm using Kopari Coconut Cleansing oil.
It's very gentle on my dry/combination skin, especially in winter months. I can even use this cleanser to take off my eye makeup, which is rare for me since a lot of the other cleansing oils that I've tried have always burned my eyes.
This cleansing oil is formulated without parabens, sulfates, and phthalates. Truly a gentle and light-weight formula. Don't let the "oil" term scare you off.
But if an oil based cleanser is not something you're looking for then I also have a different gentle and moisturizing cleanser I'd recommend. This cleanser is not purely oil based.
This cleanser is the Acure facial cleansing crème. It's super gentle, so it gets the job done without completely stripping the skin and leaving it dry.
4. I use a toner to restore my skin's pH
After cleansing my face I use a toner. I've found that this is an essential part of any daily skincare routine.
After cleansing, it's absolutely vital to restore your skin's natural balance, or pH.
This is exactly what a toner does.
As an added bonus, toners shrink the appearance of pores and work great as makeup setting sprays.
The toner I'm currently using is the Kopari Coconut Rose Toner. This formula is very hydrating and, honestly, just refreshing! I'm guilty of spritzing myself with this a couple of times throughout the day especially when I need that midday pick-me-up!
5. I apply SPF 50 sunscreen to protect my delicate skin
The last step of my morning skincare routine is applying the SPF.
Personally, I think this step is the most important.
Sunscreens with SPF 15 and above provide protection from the sun's harmful ultraviolet (UV) radiation which is associated with skin cancer and premature aging. I like to go a step above that with SPF 50.
I've been applying sunscreen every single day since I was eighteen years old. This is why my skin is in good shape.
Don't get me wrong. I do still have a couple of sunspots here and there, and I wasn't always consistent with applying sunscreen early on.
I still regret those summers in high school when my friends and I would lay by the pool during the most harmful sun ray times. This was usually around 11am to about 3pm.
We didn't put any sunblock on and thought of sunscreen as the enemy. It was naive to think that putting on sunscreen would prevent us from getting our dark summer tans.
We had no idea that we'd have to pay for our dark summer tans with sunspots later on.
And sunspots can be pretty difficult to get rid of.
So, personally, I think that applying a dose of SPF daily is extremely vital to keeping your skin healthy.
Recently, the sunscreen I've been loving is Supergoop! Everyday Sunscreen Broad Spectrum SPF 50.

This sunscreen can be used on both your face and your body. That's a definite plus when packing sunscreen for vacations or trips where you know you'll be out in the sun most of the day.
This product is very lightweight, water-resistant, and it is an oil-free formula.
It doesn't feel sticky on the skin, and it doesn't have that strong sunscreen smell that most of us despise.
Most importantly, this sunscreen protects my skin and keeps the premature aging at bay!
Nighttime Routine
As for my night-time routine, it's very similar to my morning routine in terms of the products I use.
The only thing I switch out is the SPF moisturizer. Before heading to sleep, I swap it out for Kopari Coconut Day Cream.
I know that with regular use it's meant to be used in the day time. But personally, I really like light-weight creams and find day creams to be more lightweight than those targeted for night-time.
Lastly, I'm currently on the hunt for a good eye cream.
I haven't found an eye cream quite yet that has met my needs for that area, but I'm going to keep on searching.
My biggest concern is under-eye darkness. I also have a couple of little veins around that area, so I'm looking for a cream that helps with both.
If you have any recommendations, please leave a comment below and let me know! I'm looking forward to hearing your suggestions!